"I don't know if I've ever laughed as much while playing a game… Charming and uproariously clever"

iFanzine.com
Trivia Fun: Brain Box Quiz began life as Trivia Guy, until it was rebranded to become part of my Brain Box games (Brain Box and Trivia Guy are the same character – who am I kidding?!?!?)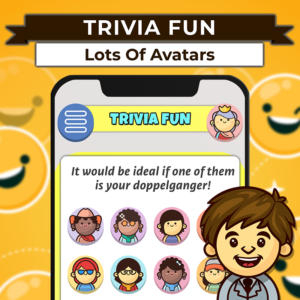 I really don't think there's another quiz game like Trivia Fun: Brain Box Quiz, but let's just call it Trivia Fun from this point onwards!
Pick your avatar from 48 crazy characters including monsters… yes, monsters can quiz too! (they're pretty clever, ever heard of Frank Einstein?)
Brain Box will ask you questions on seven topics; general knowledge, entertainment, music, sport, geography, history and literature, and will tell you jokes and puns as you play.
It's a whole lot of fun. You may even (ahem) learn a little as you laugh along to the quizzes with 100s of questions to play.
Hints don't cost you a penny but you'll score more points if you don't use them!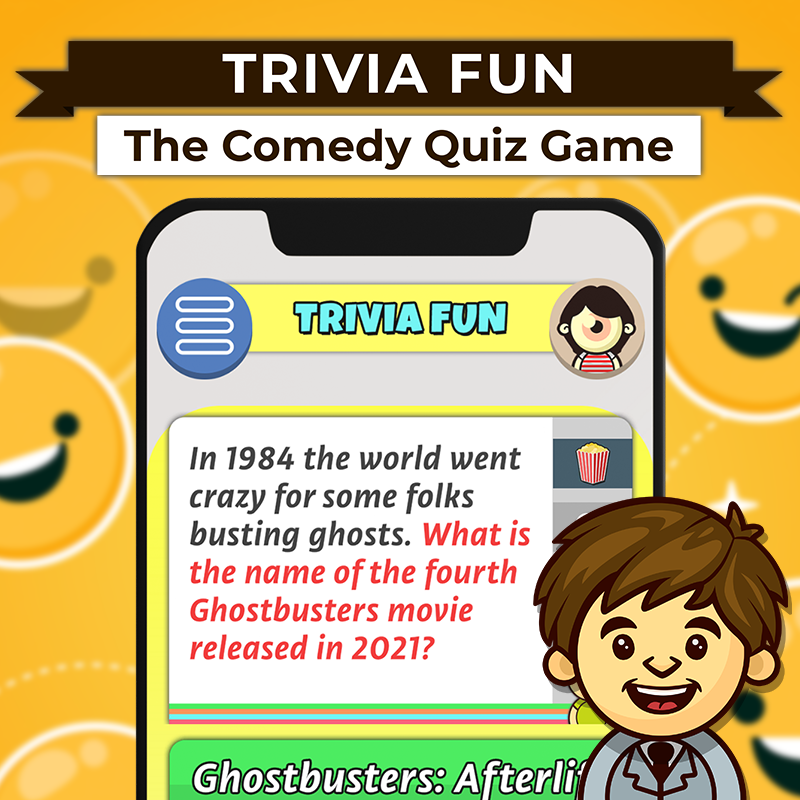 Trivi00a Fun is free to play and ad-supported. You choose when to watch adverts. This game will never force you to watch an advert.
Full disclosure time, Trivia Fun has IAP!
Settle down! Don't boo me! It's completely optional!
If you enjoy playing Trivia GuyFun and you don't like watching adverts (and who does?) then please consider purchasing Premium.
I'm one guy writing games (with the help of an understanding other half) and by purchasing Premium you would help us keep making the kind of games we love to write, you lovely person you.
Features
Free to play (watch video adverts when you choose or go Premium to support an indie developer)
Free hints
48 fun characters to use as your avatar
100s of questions filled with jokes and puns